A year-round, community run Caravan & Camping Park
Silvercraigs is the perfect place for a family and dog friendly camping holiday in Kirkcudbright.
Silvercraigs caravan park is a community run project which is managed and staffed by our award-winning community swimming pool team. Owned by the Kirkcudbright Development Trust, the park is a firm favourite amongst enthusiastic caravaners and campers who visit us regularly.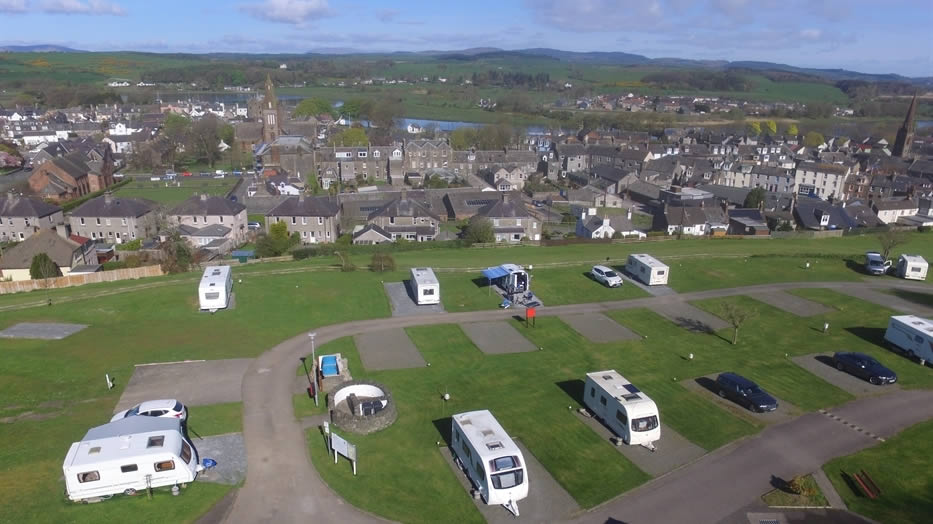 Since taking over the management and running of the park in April 2017, the team have been incredibly busy. We have upgraded all the hook-ups to 16 amps, installed heating in the toilets and showers, relined the showers, and covered the floor with hygienic linoleum.
We've also installed free WIFI, an entry barrier, CCTV, fenced off the far end of the park for added security, painted inside and out, built a camp kitchen, BBQ stands, fire pits, and levelled out many of the pitches.
We worked hard to improve the services in the park.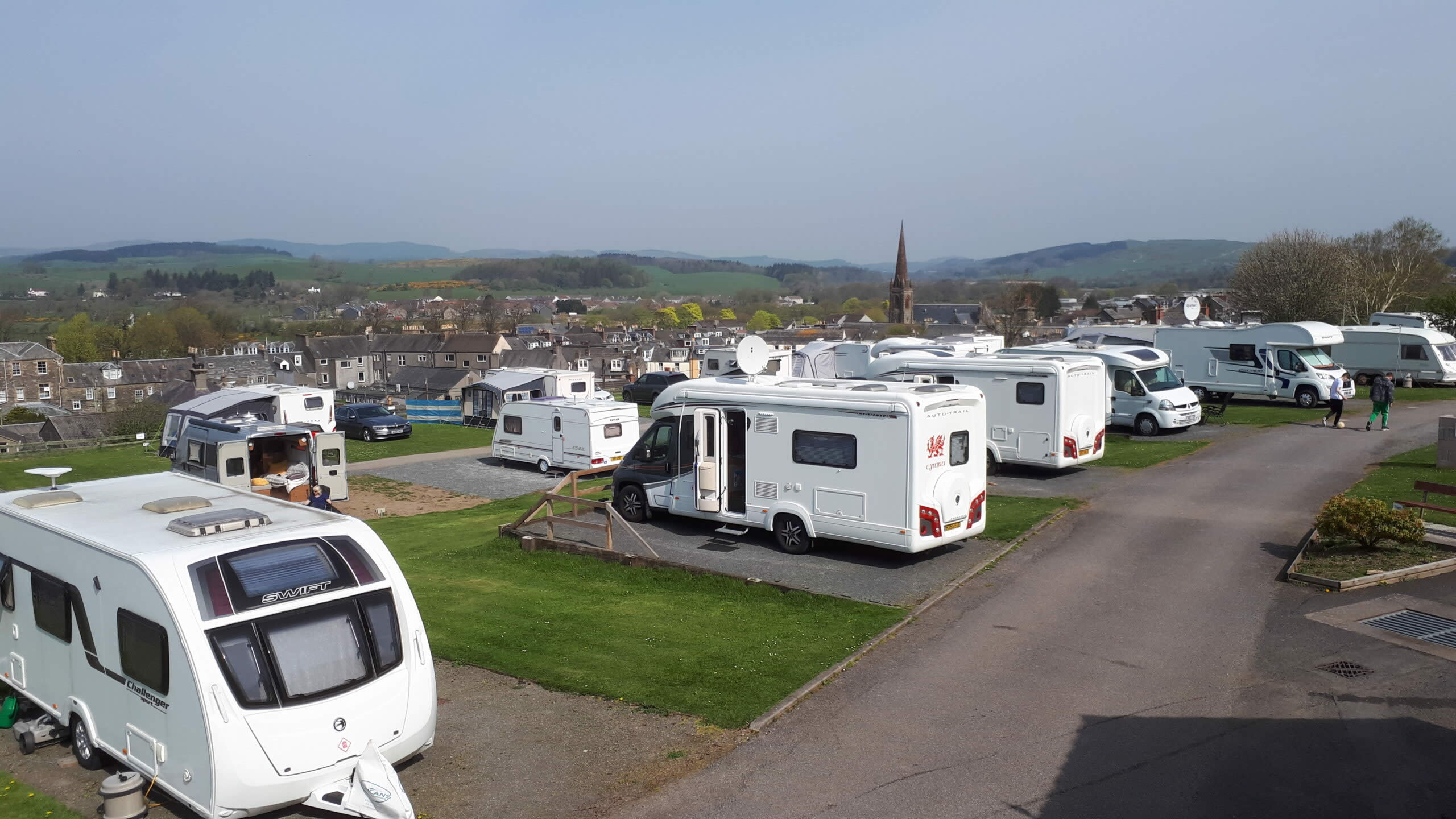 Welcoming visitors to Kirkcudbright.
Set on the edge of the town of Kirkcudbright, the park is quiet, safe, and now provides our visitors with all the amenities they need during their stay with us. And it's a short stroll to the centre of town to enjoy the galleries, shops, and attractions.

To book your camping trip and find out more visit our Silvercraigs Website.
Silver Craigs Caravan & Camping Park,
Silvercraigs road,
Kirkcudbright,
DG6 4BH
silvercraigscaravanpark@gmail.com
We're looking forward to welcoming you to Silvercraigs Caravan and Camping Park.

© 2021 Kirkcudbright Development Trust - All Rights Reserved | Registered in Scotland SC046064 | Privacy & Cookie Policy