HARBOUR SQUARE STAGE
Music, Theatre and Festivities
Finally, after many years work the new Harbour Square Stage is a reality. The old wooden stage was extremely slippery and was beginning to rot and had no covering for wet weather activities.
Thanks to our funders the money was found to replace the old stage with a new, unique, architect designed stage suitable for use in all weathers.
We owe a debt of gratitude to Andrew Ward who kept the project alive when it seemed impossible to find the funds.
The design of the new stage reflects the rigging of the fishing boats in the harbour behind and will become an iconic feature of the Kirkcudbright landscape.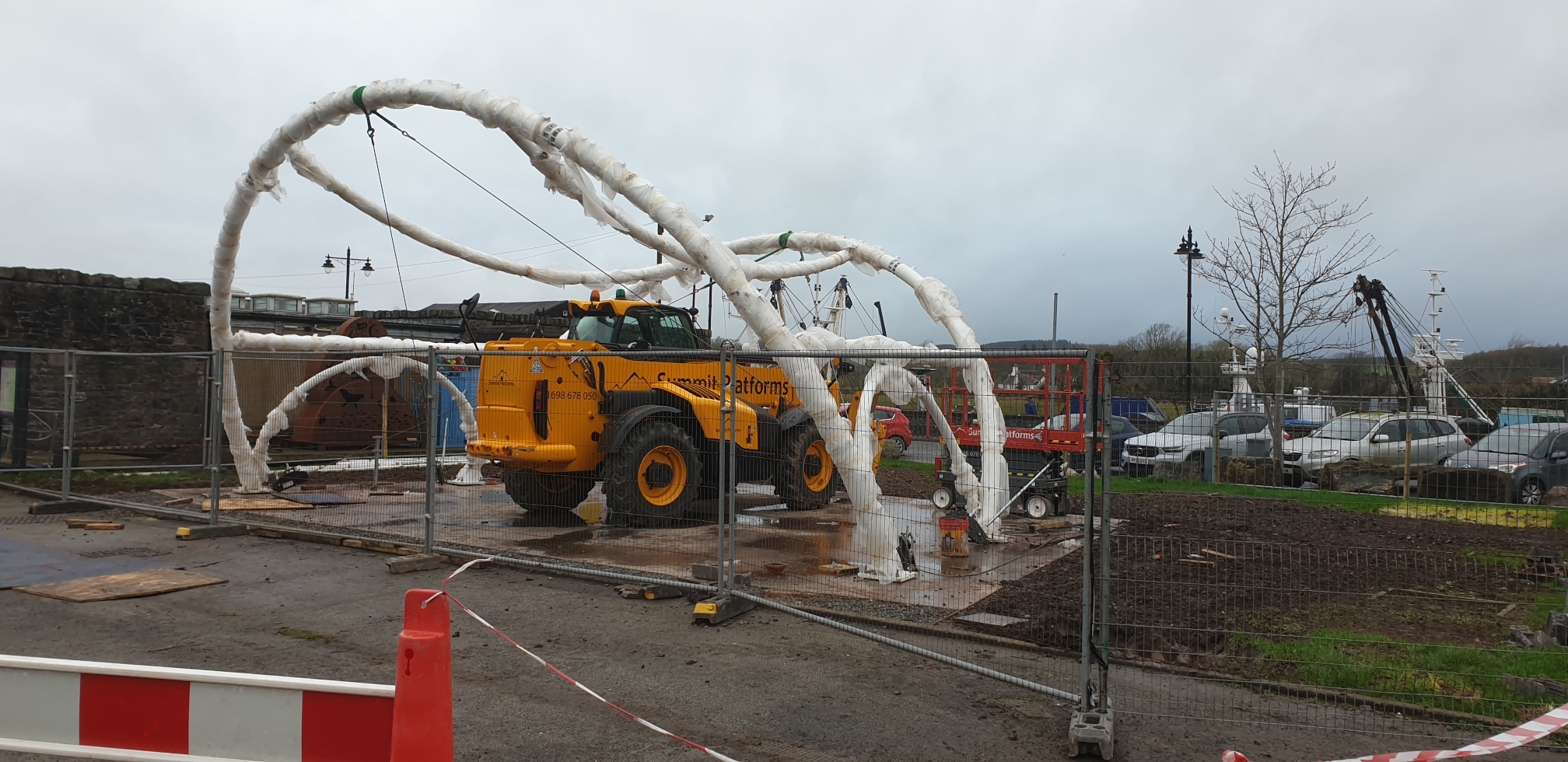 The stage will be open to any group or individual to use and can be booked by contacting the Kirkcudbright Development Trust office at
office@kdt.org.uk
or ringing Rob on 07771 908397.
There are significant costs in running the Harbour Square Stage and we would ask any individual or group using the stage to make a donation according to their means.

© 2021 Kirkcudbright Development Trust - All Rights Reserved | Registered in Scotland SC046064 | Privacy & Cookie Policy