Preserving the natural beauty of Barrhill Woods for the whole community.
A special place to walk, learn, and enjoy nature.
We are passionate about our natural heritage and we are determined to do what we can to contribute to its preservation and conservation for future generations. The Barrhill Woods is a project which enables us to do this while creating a natural and educational resource for the entire community and visitors to enjoy.
Our work in the Barhill Community Woodland continues and with agreement from Forest and Land Scotland, we hope to provide a composting toilet and to resurface the remaining paths.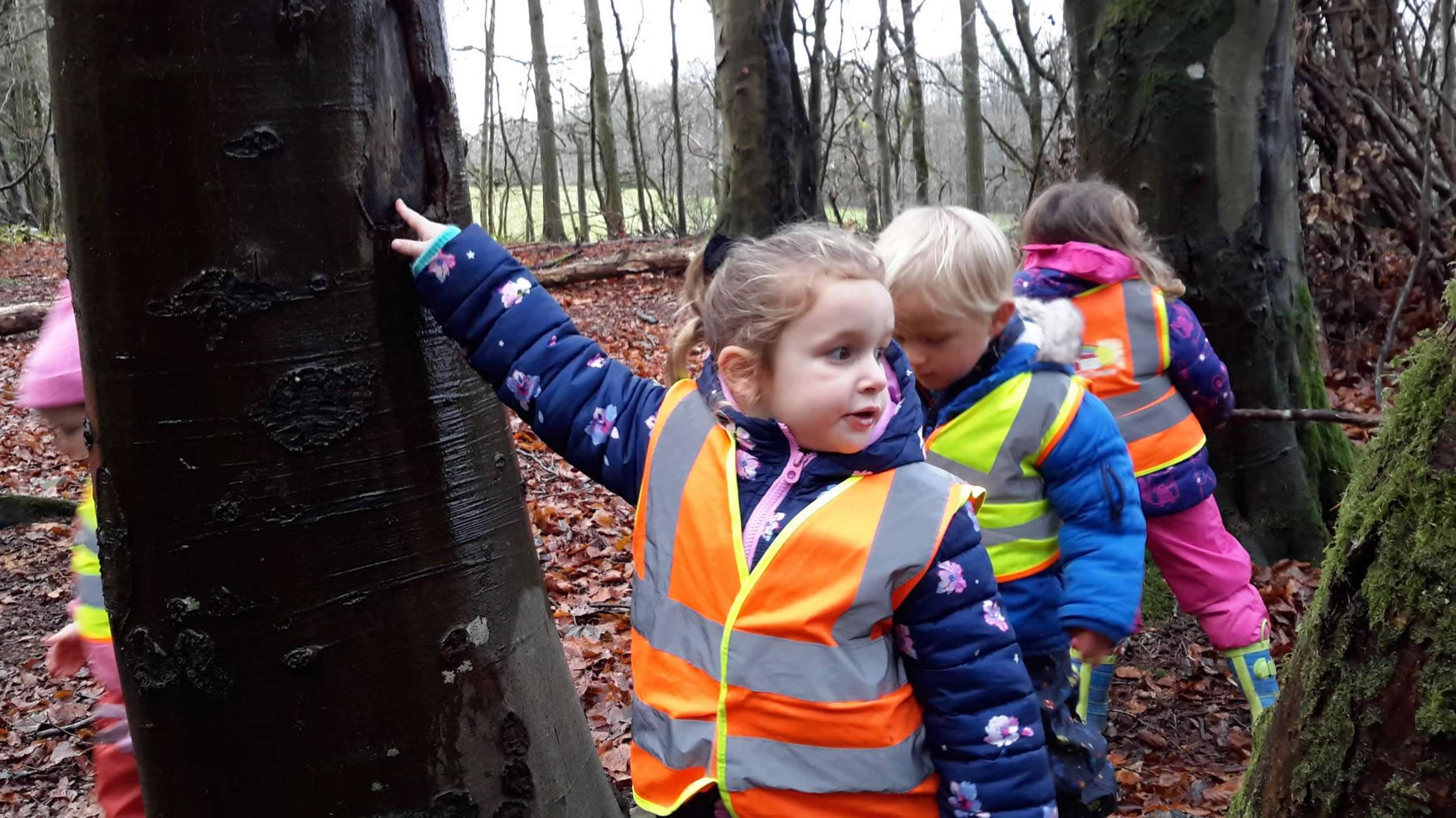 The hide is a wonderful way for nature enthusiasts, families, and school groups to observe the Red Squirrels and Birds who make the Barrhill Woods their home.
The hide is open daily from 8am and is free for everyone to use. We hope the community and visitors to the area make good use of the hide to learn more about the flora and fauna right here in Stewartry. And by adding another attraction we hope the visitors who come to Barrhill Woods also spend some time in town enjoying the other attractions and services we have here in Kirkcudbright.
A Red Squirrel & Bird Watching Hide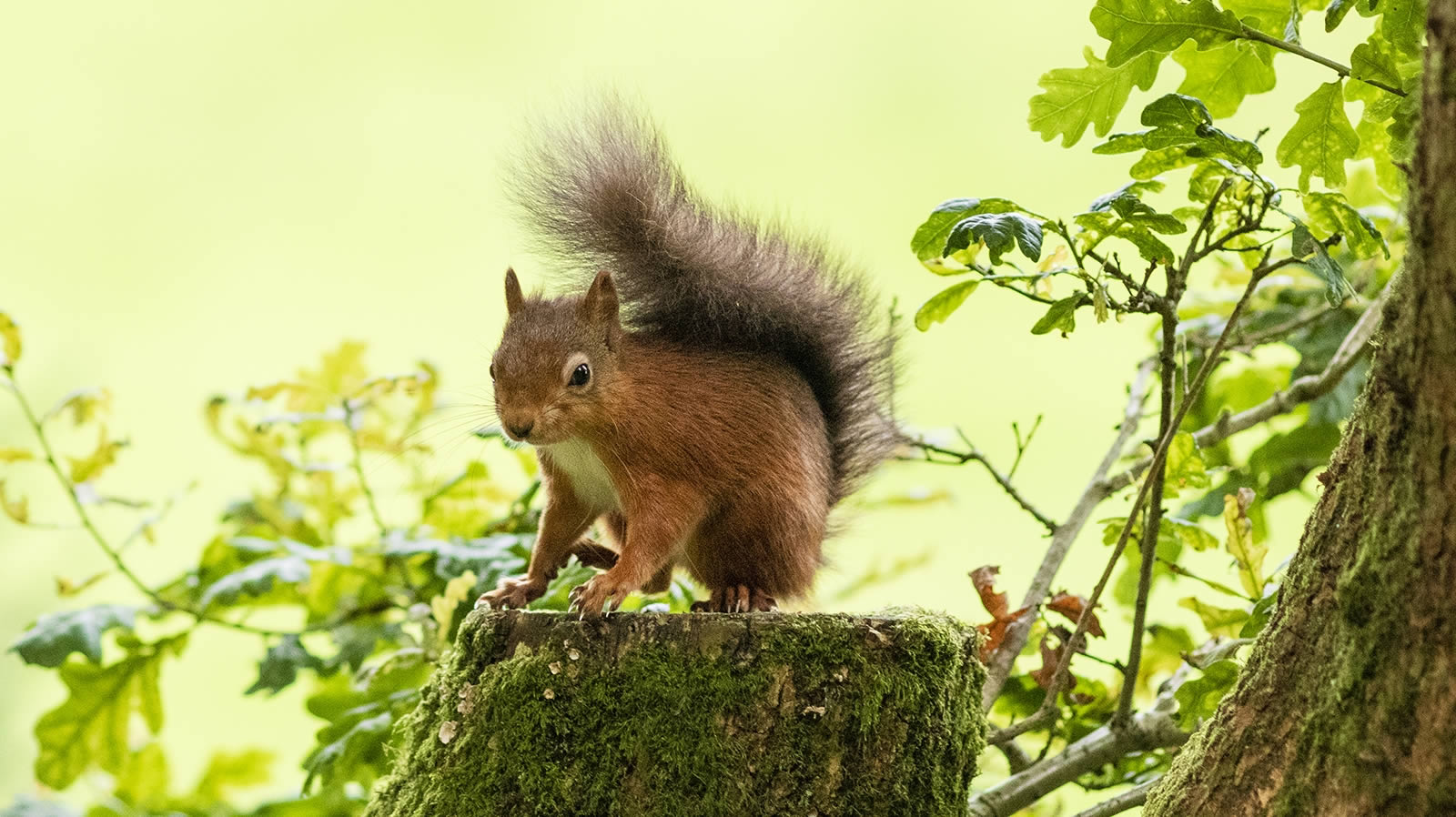 Book our Outdoor Classroom.
The Outdoor Classroom is free to use by any group or individual and we can provide a generator providing 2Kw of electricity suitable for providing heating, boiling water, and running computers and projectors. There are tables and chairs in the classroom and more can be provided on request. A donation toward the running costs and insurance for our classroom would be appreciated.
To Book the classroom please contact Rob on 07771 908397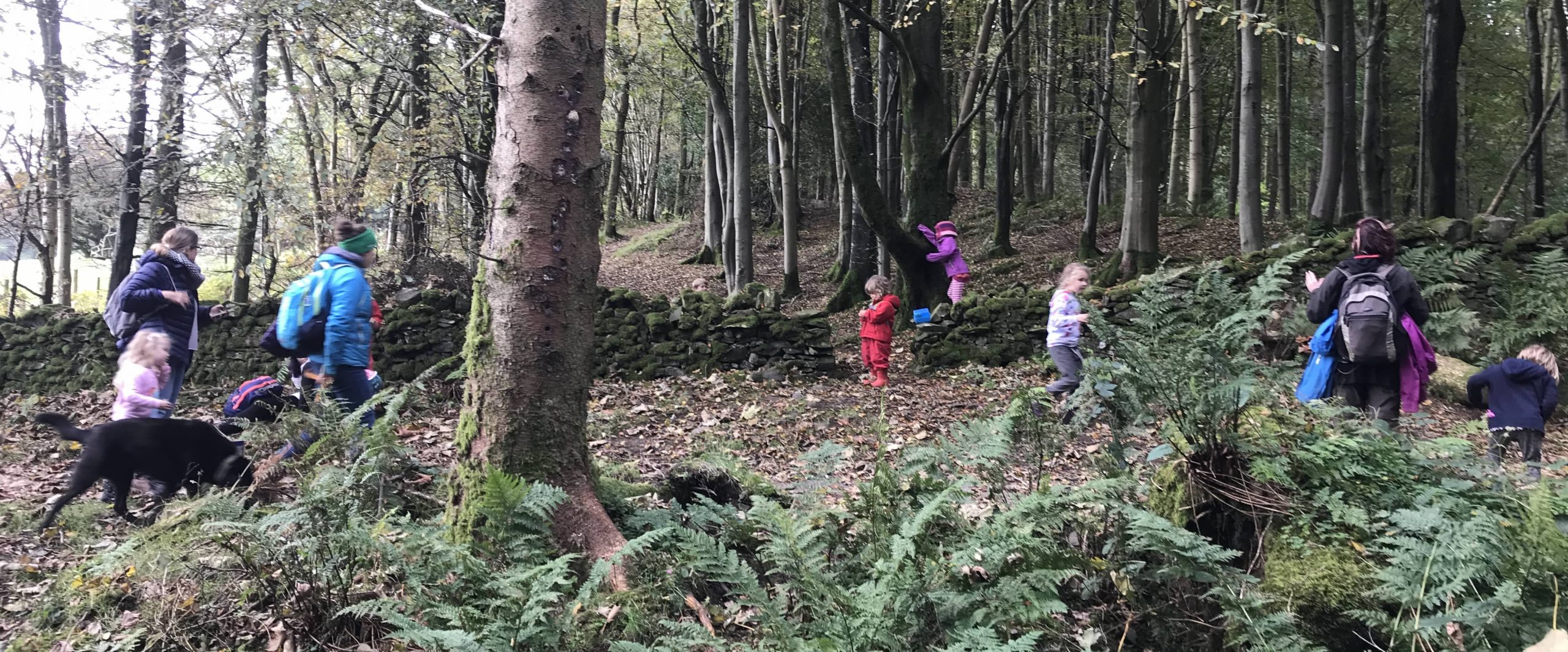 You can also enjoy a walk around Barrhill Woods. We have been working hard to improve the paths to ensure all ability access to the woods. A kilometre of new resurfaced paths have been successfully completed. The new surface paths make it easy for everyone to enjoy the woods.
Our wonderful volunteers are now working on constructing new seating which will be placed at regular intervals throughout the wood. They are using reclaimed wood from fallen and cleared logs.
As part of our ongoing management and maintenance of the woods, areas will be cleared on the edge of the wood to provide open views across the surrounding countryside, and we are planning to install picnic benches too.
Management of the woodland will ensure that the view from the town will not be degraded. The trees at present are mostly of a single age and with the help of volunteers we will replace areas of fallen trees with Red Squirrel friendly species. The aim is to gradually create a mixed age woodland with a more diverse wildlife friendly woodland edge. Using smaller trees such as rowan, thorn, bird cherry, blackthorn etc. around the edge will make the whole wood less prone to wind damage.
Enjoy a family walk around Barrhill Woods.
We are looking for volunteers for all aspects of the woodland project, from opening the hide to improving the habitat and planting trees. This is the perfect volunteering opportunity for anyone who wants to learn about or pursue a career in countryside management and nature. If this sounds like you, please get in touch. We welcome volunteers at Barrhill Woods!
We continue to develop plans for the wood. We are currently looking into creating handy maps of the wood which will include a circular 'Red Squirrel Walk' starting and returning to Kirkcudbright town centre, so that visitors find their way to local shops and cafes after enjoying their time in the wood.

© 2021 Kirkcudbright Development Trust - All Rights Reserved | Registered in Scotland SC046064 | Privacy & Cookie Policy